Monday, February 18th, 2008

| | |
| --- | --- |
| Problems persist at 01:40 PM EST by Hourences | Site News |
So as you must have figured out by now already, the problems persist. We are going to try and make a lite NC4 with nothing more than the basic features, just to get something new and lively going, but until that time, and I do not even know when the new version will be done, things do not look good...
Tuesday, February 5th, 2008

| | |
| --- | --- |
| Problems at 04:03 AM EST by Hourences | Site News |
As you may have noticed, Nalicity has been experiencing some issues in the past few weeks. This was caused by the crash of the two harddisks in BeyondUnreal's server, causing the entire BU network to go down. The hardware has been replaced, but unfortunately the most recent backup available was over a year old. We litterally took a step back in time. Nalicity, as well as all other sites and the forums, was reverted back to a 2006 state. Anything that was uploaded after some day in 2006 is more or less gone now. This is also the reason why certain pages do not work anymore now, and why UT3 and GOW are suddenly not supported anymore, as we obviously didn't had support for those back in 2006. We will have to implement support for them again.
We are looking into possibly regenerating some of it, so don't reupload your "recent old" files just yet. More news later.
The crash was highly unfortunate, our apologies for the inconvenience.
Tuesday, May 9th, 2006

| | |
| --- | --- |
| New Featured Map and hotlist at 05:19 AM EDT by Hourences | Site News |
Since we have entered a new map we also got a new MOTM and hotlist. This months featured map is DM Sirea by Cursed Soul.
The rest of the hotlist is made up of:
-Last months featured map DM Anschar
-DM Aeris
-DM TCMP Gilles
-And one UT1 map CTF Assidaria
Saturday, April 29th, 2006

| | |
| --- | --- |
| FragsOfTime Part 2 - UT DM Mappack at 12:45 PM EDT by Hourences | Mapping News |
Part 2 of the FragsOfTime Mappack has been released. The mappack offers a collection of brand new UT DM maps.
The pack includes following maps:
DM-FoT-Atlantis by Derdak2Rot
DM-FoT-Fadea by MisterRioes
DM-FoT-Lumor by L.J. Paranoid
DM-FoT-Nyx by Revelation
DM-FoT-Rodin by milb
DM-FoT-SimpleX by FragnBrag
DM-FoT-Zahri by cooloola
Part 1 of the FragsOfTime mappack can be found
here.
This new Part 2 can be find
on this location.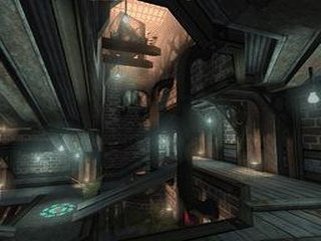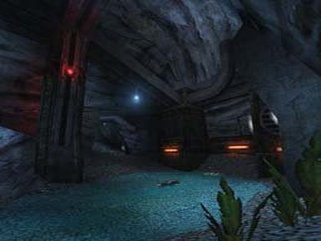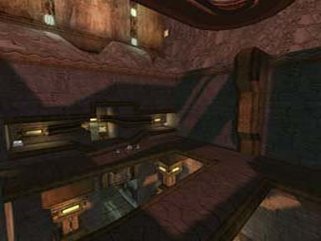 Friday, April 14th, 2006

| | |
| --- | --- |
| Theme Design Contest Rocks my Nuts at 01:14 PM EDT by Mister_Prophet | Mapping News |
It would appear that the
Theme Design Contest
, a compilation of maps from various UT1 mappers, has somehow made its way onto Nali City without a news shoutout.
The pack is centered around "Theme Design", which you may have already gathered from the title. Essentially, this pack started off when a community regular named Nahand thought up an interesting way to attract oldskool mappers to produce a collection of maps. Operating in record time, these guys put together an interesting set of maps. Expect a review soon.
Maps & authors included:
- TDC-18th Unit by Nix
- TDC-Amisa (DOM & CTF maps) by Amisa
- TDC-Aquilla by Reciprocity
- TDC-Castle by Madmerse
- TDC-Derdak by Derdak2Rot
- TDC-Dnahan by HortonsWho
- TDC-Filter by Glider Of Chaos
- TDC-Nali Forge by Red_Fist
- TDC-Synthetic Kiss by Nahand
- TDC-Watery Fowls by SabbathCat
Tuesday, April 4th, 2006

| | |
| --- | --- |
| New Featured Map at 06:03 AM EDT by Hourences | Site News |
Since the month of april arrived we have a new Featured Map here at NC. Scarface's
DM Anschar
takes the honor this month.
The rest of the Hotlist remains unchanged. There were not enough high scored reviews in march.
Friday, March 24th, 2006

| | |
| --- | --- |
| FragsOfTime Part 1 Mappack released at 05:47 AM EST by Hourences | Mapping News |
The UP Timewarp crew who previously made the UT1
FlagsOfTime
CTF mappack have released a new mappack. Their
new FragsOfTime pack
focusses on UT1 DM and will be released in two parts. The first part has been released today.
DM-FoT-Tlector by Nix
DM-FoT-Devil's Vengeance by cooloola
DM-FoT-Erebus by Revelation
DM-FoT-Ithaqua by milb
DM-FoT-Netu by Rakiayn
DM-FoT-Styx by Swanky
More info on
the teams site
Friday, March 3rd, 2006

| | |
| --- | --- |
| New Featured Map and a new Hotlist at 07:42 AM EST by Hourences | Site News |
First of all my apology for the lack of Hotlists the past few months, we simply did not had enough new reviews until recently.
The new Featured map was a tough choice. Although Strogg's UT2004 level DM-Paganda won DM-CTC-Eldora and DM-Ithaqua][ are also of great quality so be sure to check those out as well.
The rest of the Hotlist which is made up entirely out of UT1 levels this month includes the CTC-UT-Mappack-Vol3, DM-Sacara, DM-Folos, DM-1on1-EternalSands and CTF-Vengeance.
Monday, February 20th, 2006

In the face of the recent dearth of reviews (for which I admit I am partially responsible) a light has shone down upon the review queue once again! Gnome and Sapper are back on the UT99 review case.
So hurry up and get those UT99 review requests in! Sapper isn't such a patient man, and Gnome is just, well, Gnome.
Welcome back Gnome and Sapper!
Monday, February 6th, 2006

| | |
| --- | --- |
| Theme design contest at 06:28 PM EST by Bot40 | Contest News |
Fancy earning yourself some respect in the ut community? Ever wanted to enter a mapping competition but always get stumped when it comes to the layout? Well here's your chance to blow the cobwebs off your unrealed.exe - the UT theme design contest.
You'll have till the end of february (as it currently stands) to create the best map using the base layout provided. Since all the entries will have the same basic layout, you'll be able to focus entirely on creating an original and well executed theme.
Head over to
this forum thread
for all the rules. Hope to see you there!
Wednesday, February 1st, 2006

| | |
| --- | --- |
| FragBU bonus pack released at 05:49 AM EST by Hourences | Mapping News |
The FragBU pack has been released. It is a UT2004 pack containing nine levels and two mutators made by Gred Mega, King Mango, Lynx, Radeon285, Raffi_B, Reeps and SlayerDragon.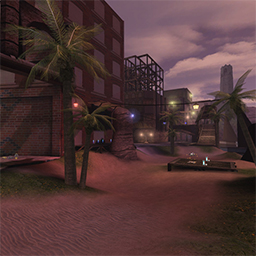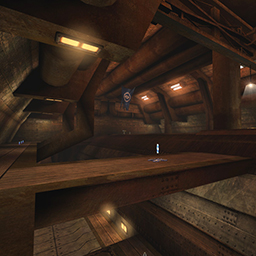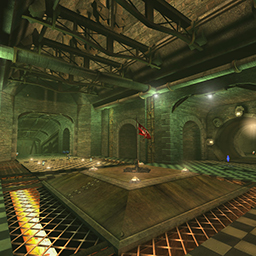 There is also a parser which replaces invasion monsters with deviate minded Nali cows.
Download/Comments/Info
Wednesday, January 18th, 2006

| | |
| --- | --- |
| No news is good news at 12:28 AM EST by Twrecks | Miscellaneous |
With the new year brings spring semester for this student of Unreal. In addition to the mundane scholastic pursuits, comes the mullings over Uscript and the musings of how many polys would it take to model the latest daydream. Above all, there's a rustling wind that calls out E3 and the release of UT2007... well "Gears of War". Yea, it's going to be a great 2006!
Computer upgrades, learing normal mapping, and all but kissing BSP goodbye are sure to be in the works for many people that frequent this site. As to what I've been doing for the last 6 months? working, learning and having fun. Like UT before it, there's still much to be wrung from UT2004, we'll be here to share it with our loyal fans. So download those maps, post your comments, and if you're one of the brave, upload a little something for everyone here at NaliCity.
Saturday, December 24th, 2005

| | |
| --- | --- |
| Merry Christmas at 02:44 PM EST by MassChAoS | Miscellaneous |
Merry Christmas! And Happy Holidays to the rest of you.
Ah, and while I'm at it, Happy New Year too!
Saturday, December 10th, 2005

| | |
| --- | --- |
| File Mirroring at 05:13 PM EST by MassChAoS | Site News |
File downloads should be working now for eDome and Gameservers.net. If you have any issues with downloading a particular file, post in
reply to this thread
and I will check on the status of the file.
Monday, December 5th, 2005

| | |
| --- | --- |
| extremew00t Mappack at 04:25 AM EST by Hourences | Mapping News |
A w00t mappack has been released by Sabbath Cat with some extra mapping help from Mickey Blue and Horton's Who. The pack features 16 UT1 CTF maps roughly based on the w00t map. Small and larger maps.
More info and download locations are avaiable at
http://www.extremew00t.com
Or check the
video